Learn the techniques of the of masters
This course will teach the techniques of the old masters in both the informational and practical skills needed to paint in this style. From preparing the support through to the finished painting. Including such things as drawing the image, transfering the image to the support, support preperation, initial layers, glazing and finishing the painting, and of course the materials used.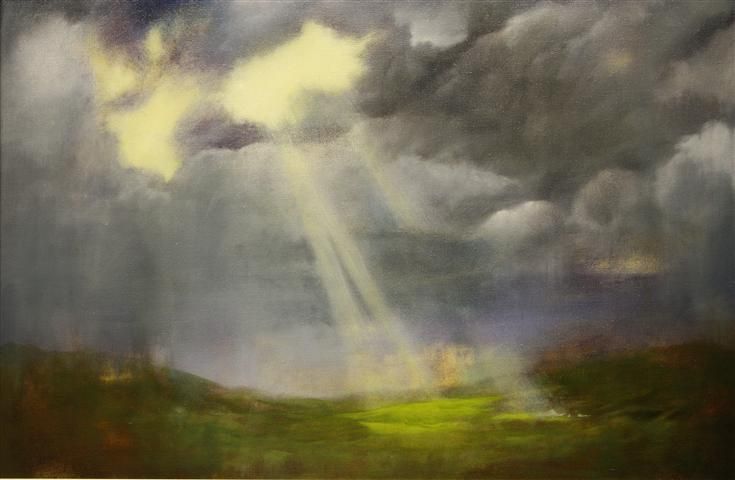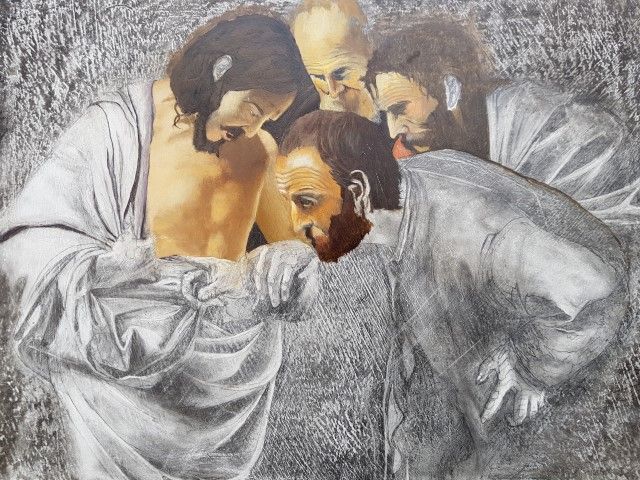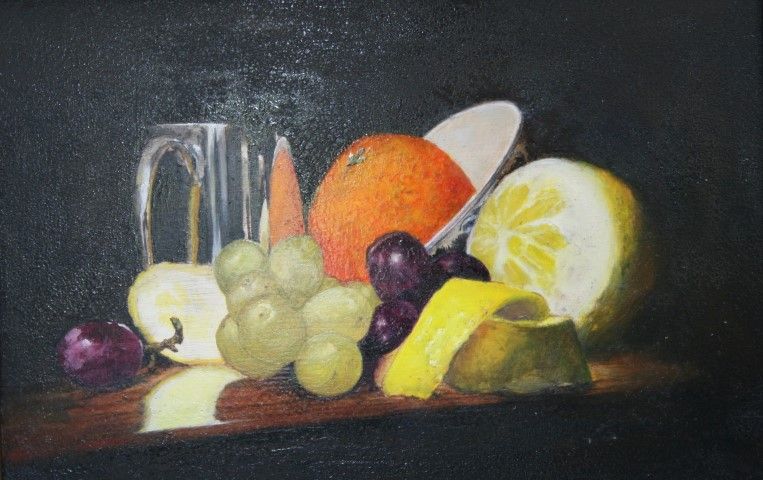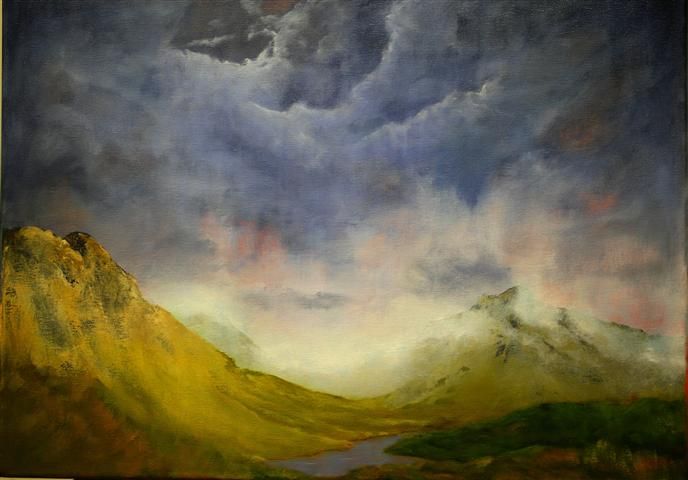 Set in a beautiful rural location with only fields surrounding the studio there is parking 200 yards away from the studio, however because of this we are sorry that the venue is not suitable for disabled access. Away from the hustle and bustle of everyday life in a dedicated art studio in rural Lincolnshire set in it's own grounds. Designed and fully equipped with professional workstations for each student.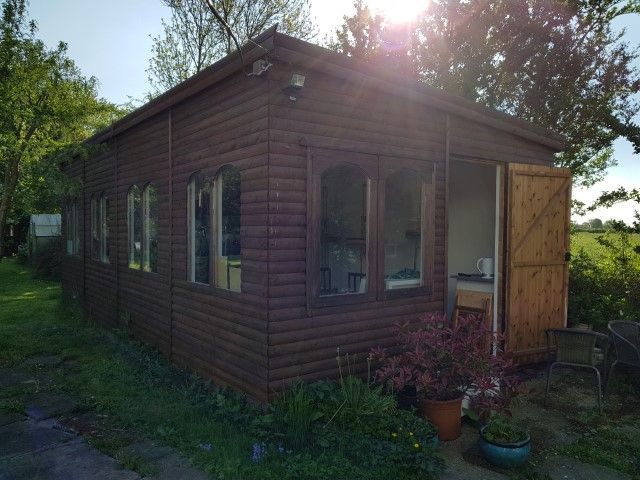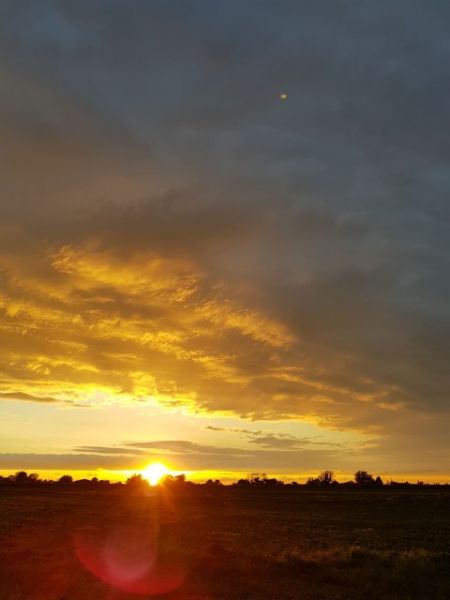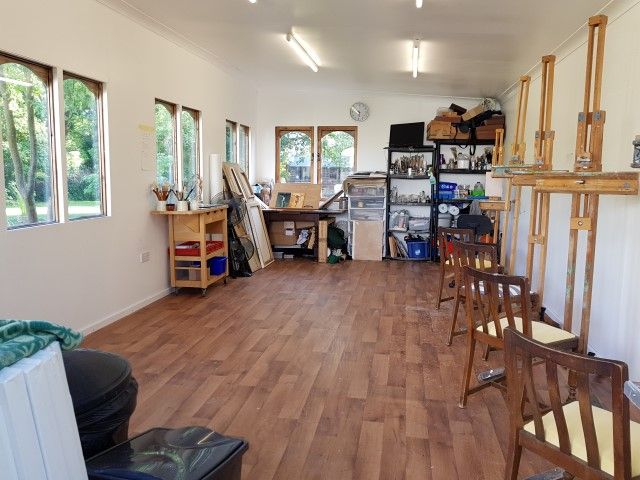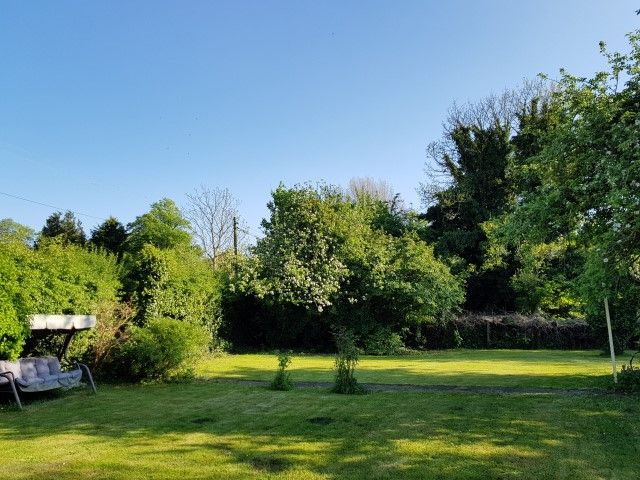 Weekend breaks will commence on friday evenings and week courses will begin on Sunday evenings with a cheese and wine evening to to outline the weekend in a relaxed enviroment and to get to know each other a little before begining the next morning (although if this is inconvenient it can be missed). Gathering together at 9:30 for coffee with free refreshments availble throughout the day we will begin activities at 10:00 o'clock until 12:00 when we will enjoy a llight lunch and resume at 13:00. We will then begin packing up after 15:00 although the studio will be open for you to carry on should you wish.
Class numbers are kept to a maximum of eight to ensure quality tuition from a professional artist who has studied the techniques used by the old masters and has been commisioned and awarded mutilpe times by the Arts Council England, and exhibited nationally with positive press reviews. So you can rest assured of the breadth of knowledge and skill. This gives you an incredibly high tutor to student ratio to ensure the highest quality of experience.

Upon booking we will send you a prefered venue list of where to stay for different budgets so you can rest assured that that you will enjoy the most comfortable experience and because of the needs of this specialist course a materials list.
The courses are always very welcoming, relaxed and friendly with people leaving having learnt new skills and made new friends, we look forward to seeing you there.
Some participant reviews

"Ernie Butler is an excellent tutor and mentor in the field of painting the old masters techniques. His work is exceptional and he will take you on a journey back to the days where beauty meets simplicity."
"Beautiful surroundings to paint and relax for a couple of days. The host, Ernie is very hospitable and patient which makes one feel at ease. His workd is very inspiring and he encourages you to be free in your expression."

More about the tutor - Ernie Butler
Ernie Butler is an artist and art tutor who paints in oils and draws in pencil, charcoal and ink.
He exhibits nationally, teaches, demonstrates and has been funded by the Arts Council England, as well as others. He trained under William Calladine who was apprenticed to the last living Dutch old master Jan Hendrik Eversen
on courses specifically designed to teach the techniques used by the old masters, using the Flemish technique. He has also extensivelly studied these techniques as well as others including specific artists such as Turner, Constable etc. Having studied the techniques of the old masters he has incorporated these methods into his own art. His work displays a sense of light and atmosphere. You can see examples of his work on this website.

Dates for this course are;



Please contact us for our current course schedule

Each week is £475.00 per person which includes a light lunch and basic materials
(does not include accomodation or transport, a materials and prefered accomodation list will be sent out)

We look forward to seeing you there !

To book please use the contact button above